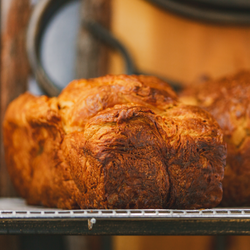 The Craft LLC
Croissant Loaf
This item cannot be ordered together with holiday items, e.g. Easter, Thanksgiving or Christmas items. 
For example, bagels + Thanksgiving apple pie (incorrect).
The non-holiday items must be ordered separately.
One of our top sellers!  
We liken the croissant loaf to a unicorn.  Grab it whenever you see it available, otherwise, it will be gone when you look again.
No shipping currently.